Airy, Two-Level Home in Columbia Heights

Spacious Two Bed, 2 Bath Corner at Riverside on the SW Waterfont

Ritz Carlton Luxury in Coconut Grove

Two-Level Gem in Fairlington Village

Spacious 4 Level townhome in Worthington Woods

Beauty in Brightwood, Three Level Semi-Detached home

Beautiful Condo in the Artisan

Spacious and Renovated 2 Bd, 2 Ba Top Floor Condo in Logan Circle

1312 Massachusetts Ave NW #809

Spacious One Bedroom Condo in Glover Park's The Archbold

Spacious 1 BR condo in Vaughan Place at McLean Gardens

Lovely, Renovated Townhome in Sough-After Pinecrest

Elegant Colonial w/ Expansive Yard in the Town of Chevy Chase

Three Level Condo Style Townhome in Kalorama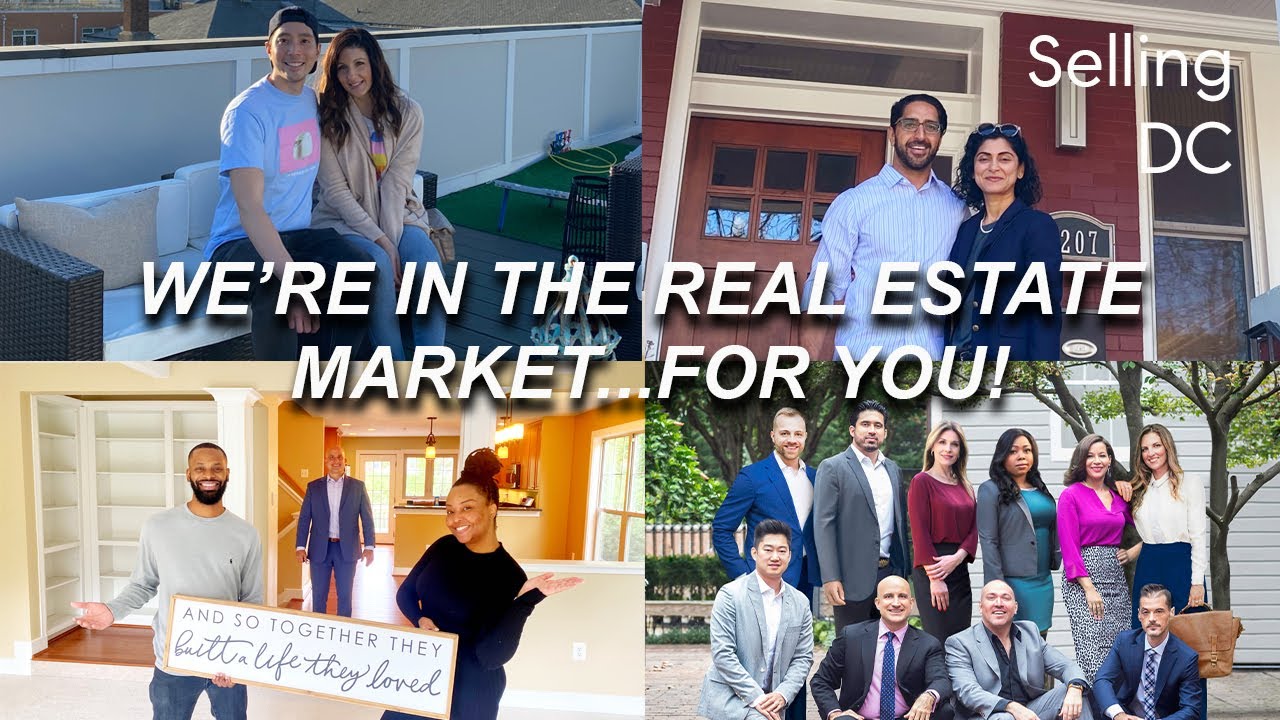 FEATURED VIDEO: What inspires us? You!
Here's a little about our why...a quick look at how we help our friends across DC, Maryland and Virginia.
Follow us on social media for the most exclusive real estate news and photos from our amazing property listings in Washington, DC Metropolitan Area, and Miami
"My experience with CEG was excellent. The team was very knowledgeable about every aspect of the home, while also providing ideas for renovations and ways to make it my own. Super responsive and able to answer every question. The whole team was wonderful, making the process move along as seamlessly as possible."

"J.P. Montalvan and The Capital Estate Group were PHENOMENAL. With their expert assistance, we met with J.P. for the first time and closed on the perfect new home in Northern Virginia in less than two months. After meeting with J.P. we had the utmost confidence in his skills and he taught us all the key things we needed to know as first-time home buyers in very clear and easy to understand terms."

"Our experience with CEG and the team was great! We moved from out of state and they helped guide and educate us on the possibilities around the district and the suburbs of Virginia and Maryland. Once we went under contract on a property, they were very responsive and we always knew the status and next steps until the final closing."

"James and CEG did everything possible to take a highly stressful process and make it as painless and seamless as possible. We got a fair price for our home and closed faster than I would have imagined. James was accessible at all hours with no complaints, and handled everything in a professional manner. I am very thankful that we had Capital Estate Group in my corner for the sale of my home"

"Jacqueline and CEG were tremendously helpful, responsive, professional, and did a great job of balancing listening to our preferences & offering guidance when needed. Thank you."

"Excellent follow through! Great knowledge and fab personality! Goes the extra mile to help her clients and provide fair advice! Looks out for her clients. She researched the market very well and showed me comparisons. She worked around my schedule to accommodate my time. In short, it was a pleasure working with Michelle and CEG and I highly recommend them to any person looking to buy or sell their home."

"Orlando was extremely knowledgeable and helpful with both properties and the whole buying process. His team was easy to work with, was responsive as well as proactive. Made my purchase a breeze despite numerous other offers on the property I wanted."

"Everyone at CEG is great. Our home purchase was particularly challenging with a number of legal hurdles - so I required a lot of hand holding from the team (which they did happily). They are truly experts at what they do and delivered all that I hoped for and more."

"Michelle, is professional, passionate, classy and knowledgeable to work with. She sold our house in 6 days. She's never unavailable and always extremely prompt in her responses. She's the most considerate realtor you will work with. You won't be disappointed if you go with Michelle.."

- JOHN AND MARGARET HISHMEH

"Orlando was our realtor and he was over-the-top amazing, he was always responsive to our requests, and willing to do whatever was required to get new tenants into our property. His team was always responsive to our questions, made sure that we were always informed of our options and had all of the paperwork necessary to complete the deal. Overall, CEG was amazing to work with and we highly recommend them to anyone looking to rent or sell their home."

"Capital Estate Group of COMPASS was phenomenal to work with! Every step of the journey with them has been a pleasure. Every person we encountered in the process feels like a trusted advisor, looking out for us in the biggest transaction of our lives. I'm so grateful to Orlando and CEG for providing the wonderfully personal care we received. I cannot give enough praise or accolades to this group. Thank you Capital Estate Group and COMPASS."
We offer the highest level of expertise, service, and integrity
CEG is the leading real estate agent team in the greater Washington, DC and Miami, FL areas and has helped hundreds of buyers find their dream home in DC, Miami, Maryland, and Viriginia, resulting in over $4 Billion of closed residential real estate transactions in the last 20 years.
For exclusive news and market updates sign up for our newsletter.